The Elite Twelve is back for 2020!

We are looking for twelve new athletes ages 14-25 who are looking for some EXTRA CASH and EXPOSURE to help chase their dreams!

Applications open April 1st.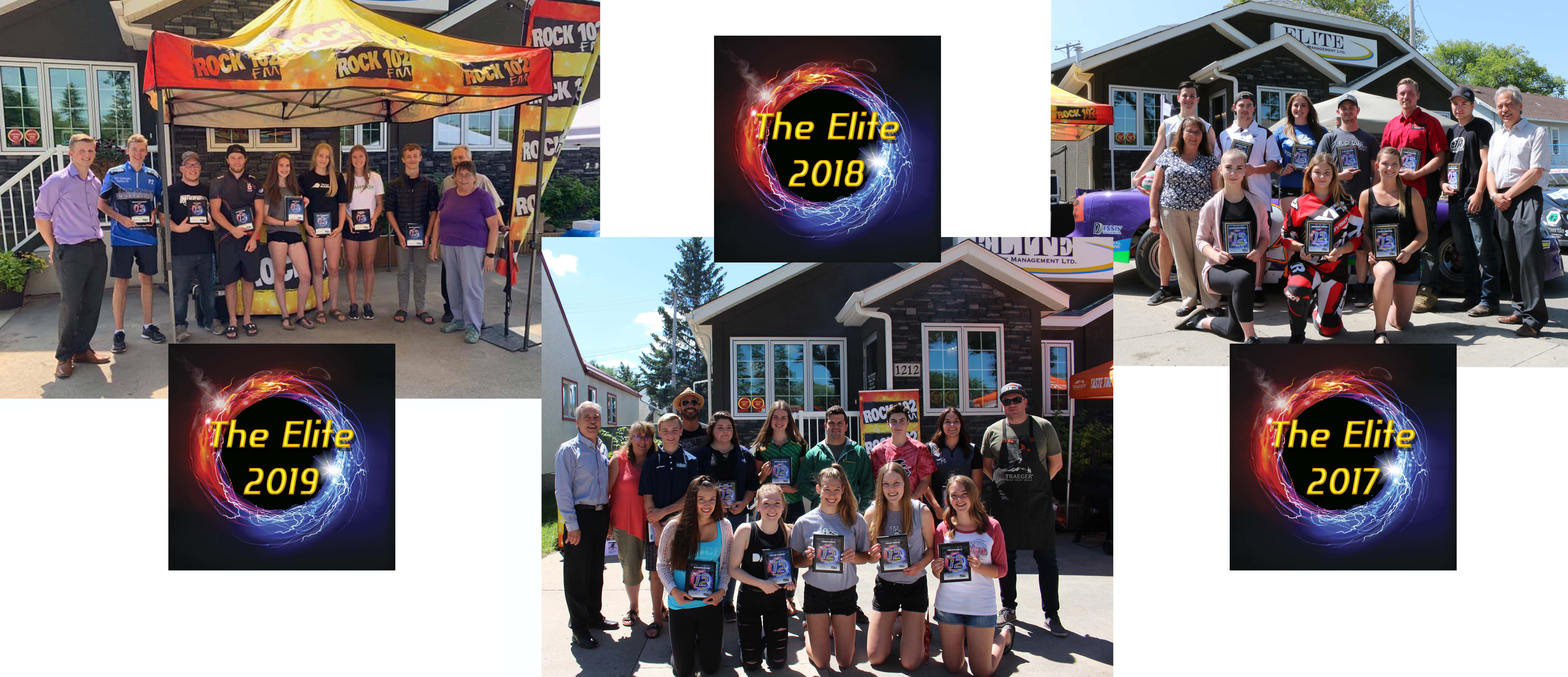 The Elite Twelve 2020 Rules
Applicant or nominee must be in within the ages of 14 and 25 as of June 30th, 2020.
Area of residence must be in Saskatchewan, Canada.
There is no preference based on the sport itself. Elite is looking to recognize the best of the best in their respected sport.
Application and nominations open April 1st.
All applicants are highly recommended to follow The Elite Twelve Facebook page and Instagram Page.
Deadline for applications and nominations is on April 30th.
Preference will be awarded to the applicants/nominees who have won awards, given outstanding contributions to society, and who have the highest quantity of nominations.
After the deadline, a selected panel of Elite Property Management staff as well as the Elite Twelve from 2019 and 2018 will consult and select the twelve most qualified candidates. We will then personally reach out to bring in the selected twelve athletes in for an interview.
If unable to make the interview within the week, the next worthy candidate will be selected and interviewed. Contact with selected applicants will be on May 6th. 1st Round Interview Deadline will be May 15th. Deadline for the 2nd Round of Interviews (if needed) will be May 22nd.
Starting May 26th every Tuesday, Thursday, and Saturday, an Elite Twelve athlete will be featured in an article that will be published on our website and the official Elite Twelve Facebook page and Instagram Page.
During this time, the competition for Likes and Shares then begin. Each time someone likes a specific athlete's article, that athlete will receive 1 point. For every share on Facebook, 3 points. Shares will be limited to the amount of likes an article receives. Each athlete will have an equal amount of time to promote their article.
Example: Nikki receives 238 likes and 345 Shares. Nikki will receive 714 points for 238 Shares.

Please ensure that your friends and family like your article as well as sharing it to ensure you receive maximum points.
Elite Twelve Coordinators also have the discretion to disregard any social media activity that appears to be attributed to bots/fake/purchased likes or shares. Please keep it honest!
There will also be bonus points regarding the number of nominations the applicant received at the beginning of the competition (1 point per nomination).
June 30th Deadline for Likes and Shares.
The winner of the competition will receive a grand prize of $1,500.00 with second through twelve taking home the following prizes:

a. 1st - $1500 + plaque

b. 2nd - $750 + plaque
c. 3rd - $500 + plaque
d. 4th-12th - $200 + plaque
= $5,000 in Prizes!!
**To be eligible for their respected prize, ALL athletes will be required to participate in a cheque presentation at Elite Property Management on June 30th, 2020.**