263 Baltzan Boulevard (Basement unit)
Basement - 263 Baltzan Boulevard, Saskatoon, SK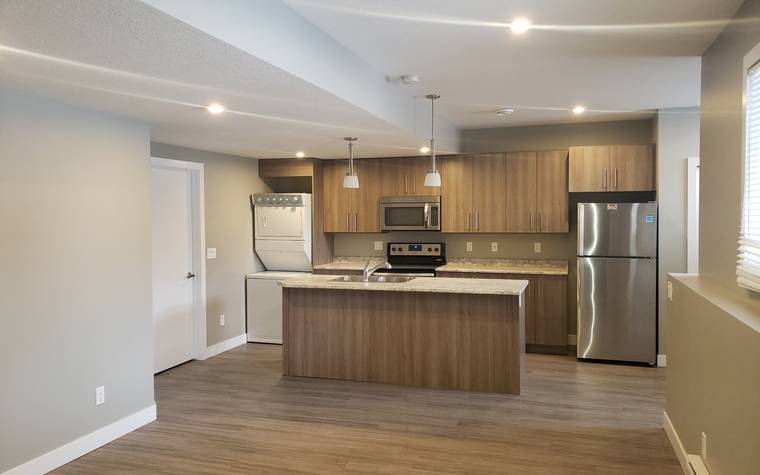 Available immediately!
This beautiful one bedroom basement suite is located in the Evergreen neighborhood. The unit is in excellent condition and features a large kitchen, open concept living area, stainless steel appliances including a dishwasher and microwave, in-suite laundry, lots of countertop space and cabinet space. It is located in one of the safest neighborhoods in the City and has easy egress to the rest of Saskatoon through McOrmand Drive and Circle / College. It is very easy to get anywhere in the City and driving to the University is quick and easy. It is also located conveniently close to the University Heights shopping distric. You can live in this excellent suite located in a premier neighborhood for only $950 / mo plus utilities.
Available for $950 / mo plus all utilities. No pets allowed, one year lease term.
Our office is open from 8:30am - 5:30pm to take any phone calls or inquiries you may have! We are now implementing limited showings. Please call 306-956-0044 to book your showing!
After hours? Email us at inquiries@eliteproperty.ca and we'll get back to you!
Elite Property Management Ltd. has the property you're looking for! We have a wide variety of units including houses, basement suites, duplexes, townhouses, condos and more!
Amenities
Stainless Steel Appliances
Fridge, Stove, Dishwasher
Microwave
In-Suite Laundry
Safe Neighborhood
Close to Amenities